RoseOnVibes
The Core Musicians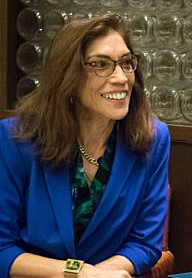 Linda "Rose" is the band leader on vibraphone, gyil (African xylophone), vocals and hand percussion.  Lawyer by day, jazz musician by night. She was introduced to jazz at age 12 — with Lionel Hampton's recording Flying Home. The impact of that album stuck throughout the years. She was a late-bloomer, though (yes, a play on words: "Rose" . . . "bloomer"). It wasn't until 2001, when she  picked up her first mallets and began to seriously study vibraphone, that RoseOnVibes was born. She attributes her success with the instrument to her type-A personality. Rose has been to Ghana, Africa numerous times where she has studied the African xylophone (the gyil), percussion, and dance. She has also traveled around the world in pursuit of her love of music and foreign cultures.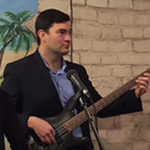 Doug Russo on bass: Doug began his music career at about age 10, and grew to become a talented multi-instrumentalist. He holds a Bachelor of Music degree in music technology from the University of Central Missouri. After college he landed a gig with the Royal Caribbean and Holland America cruise lines, which gave him the opportunity to play bass guitar seven nights a week while traveling around the world. In addition to the bass, he plays piano, drums, and sax, composes music, and operates a home-based recording studio. In short, Doug is a music renaissance man. When not playing music, Doug practices law at Rose Immigration Law Firm.  He claims that he had to audition on bass to get hired as a lawyer.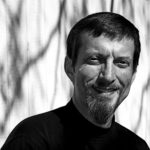 Todd London on drums: Todd is a faculty member at the Belmont University School of Music where he teaches applied percussion, ethnic percussion, and commercial percussion seminars, and directs the Belmont World Percussion Ensemble. Todd holds a Master of Music degree from the University of Georgia at Athens with a major in Percussion Performance and a Bachelor of Music degree from Belmont University with a major in Commercial Music Performance. He's a super-smooth jazz drummer, and in addition to playing with RoseOnVibes, he leads the Todd London Trio. You can also catch him playing with several other groups, including the Belmont Faculty Jazz Group, Coral Bay Steel Drum Band, Deep Grooves Steel Drum Band, The Time Raiders, Matrix Percussion Trio, Nashville Praise Symphony, and the Alabama Symphony.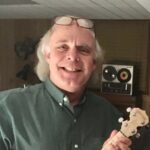 Tommy Cooper on trombone and conch: Tommy hails from Atlanta, Georgia.  He began his music career in production when he secured an engineering position at a prominent commercial recording studio in Atlanta. He worked on a number of well-known pop records in the 1980's, which exposed him to world-class producers, engineers, musicians, and artists. His career brought him to Nashville in 1989. In the ensuing years he has engineered or produced countless Country and Gospel albums and recorded the audio for virtually all of the popular Gaither Homecoming Videos. He freelances in the greater Nashville area as a trombonist and performs with Die Musikmeisters, in which he plays trombone, euphonium, alp horn and tuned cowbells (yep), and with the Big EZ Dixieland Band. He brings color and pizzazz to the RoseOnVibes band too with surprise instruments such as the saw.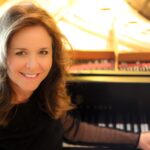 Amanda Matthews Cooper on keys: Amanda is a native of Ozark, Alabama and began playing piano at the age of three.  She earned a degree in piano performance from Georgia State University and remained in Atlanta for 17 years, performing throughout the area. Amanda moved to Panama City, Florida in 2005 and taught music in the Bay County Schools, where she was voted Teacher of the Year.  She was a popular soloist at many venues in Panama City and throughout the Emerald Coast and performed at local jazz festivals as well as the 30-A Songwriters' Festival.  She also served as Music Director at Gulf Beach Presbyterian Church and maintained a private teaching studio.
In 2019, Amanda arrived on the Nashville music scene and immediately became a key fixture.  She is active in the Nashville Jazz Workshop, the Nashville Jazz Jam, and the Nashville Guild of Piano Teachers.  She is also the pianist at Bellevue Presbyterian Church. Looking for a  fantastic teacher? Amanda is building a private teaching practice, too. To put it succinctly: Amanda's a fantastic keyboard player!
Friends of RoseOnVibes – The following musicians are some of our favorite subs we love playing with:
Fish Michie, keys
Kevin Sanders, keys
Jeff Jetton, keys
Robert Hiers, keys
Reggie Murray, sax and flute
Roland Barber, trombone and conch
Matt Murdock, trumpet
Andy Robinson, sax
Glenn Martin, trombone
Roland Barber, trombone and conch shell
Brook Sutton, Bass
Gregg Germony, bass
Stephen Lewis, bass
Richard Bright, bass
Carlos Ruiz, drums
David "Smitty" Smith, drums